Treasure+
A downloadable asset pack
Welcome to SciGho's Security and Loan! Where your gold is Our business!
We offer over 50+ (16x16) Treasure sprites of Astonishingly High Quality! Along with Our signature guarantee that all treasure is
98% Curse Free!
99% Ethically Looted!
100% PURE VALUE!
Treasure assortments includes but not limited to-
Ornate Coins:

Fat Stacks:

Luxurious Hats:

Ancient Figurines:

Priceless Art:

Antique Drinkware:

Here at SciGho's Security and Loan we ask the important questions like...
If Treasure doesn't shine, is it really Treasure at all?
So we offer to you, Our Gilded Consumer, our customary set of (16x16) sparkles to apply the PERFECT sheen to ALL your valuables! (Even OUR unpaid interns will froth with ENVY!)
Spit Shined Perfection:



We understand that even the smallest of treasures needs protection against filthy treasure hunters. So free of charge (and curse) we included a set of security dragons specifically captured to guard all your monetary needs (Alignment not included)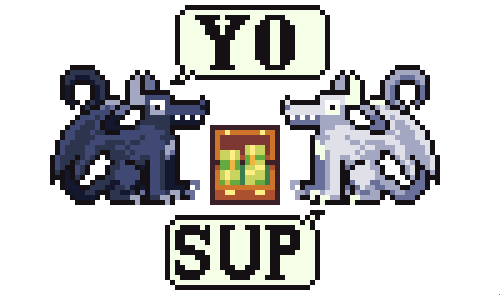 Here At SciGho's Security and Loan your interest is priceless... JUST like our interest rates (99% of the time, Everytime; No Refunds; We love you!)
Download
Click download now to get access to the following files:
Comments
Log in with itch.io to leave a comment.
These Graphics are purdy rad duuude! I downloaded yer stash and I'll be a tinkerin' . Thanks!
How would you like to be credited?
Can you please write in the description that this asset pack is free to use for commercial projects? Is this asset pack free to use in commercial projects?
Hi there! I recently used this asset pack alongside your Water+ pack in my newest game! Figured I'd let ya know and show ya! :D
I also included your name in the credits!

I love that the recommended price is almost £100 (im going to use this in a game if that's fine with you as well)
Oh also is there a way to get the cave background?
Ha ha. I love your creativity and sense of humour. What is the license for your assets?
Use it for anything you want, but a credit would be nice
Just for legal reasons, would this be CC0 then?
Yes, but a credit would be nice
Absolutely, I will :) Beautiful work!
Tiny paintings are really well made :D